---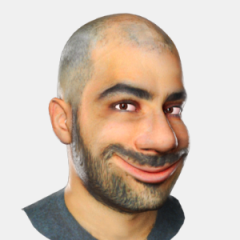 By

SimonTheSorcerer

, in Animation, , 0 comments, 140 views
---
OS: MAC, WINDOWS
C4D: R20 - S24
Springy adds non-destructive overlap to moving objects.
It can be use it directly on:
- Objects with keyframes
- Objects without keyframes (e.g. children of animated objects)
- Objects driven by expressions
FEATURES:
- Ease of use: Just select your objects and create Springy
- Different Modes: Spring, Smooth, Spring & Smooth
- In hierarchies, work Cumulatively or Individually
- Work in Global or Local Space
CONTROL IT:
- Use Multiple Springies in the same scene. Target different objects for maximum control, or layer them together on the same objects.
- Separate Position / Rotation parameters and individual channels
- Work in Global or Local Space
- Per Object Strength falloff curve
More information at: https://www.orestiskon.com/products
---