CORE Primitives 2.0
Free
Some things are impossible to model correctly. Expand your primitives with these premium parametric surfaces based on pure mathematics and nodes technology. Fully adjustable, seamlessly integrated as capsule or node they are fully compatible with Cinema 4D.
 

 
 
Package contains following 12 primitives:
 
* Menger sponge
* Mosley snowflake
* Fermat spiral
* Archimedean spiral
* Hyperbolic spiral
* Tan spiral
* Koch curve
* Dini surface
* Braided torus
* Umbrella surface
* Sierpinski triangle
* Taubin heart
 
Requirements: Cinema version 2023+ is required
 

---
About CORE Primitives 2.0
Some things are impossible to model correctly. Expand your primitives with these premium parametric surfaces based on pure mathematics and nodes technology. Fully adjustable, seamlessly integrated as capsule or node they are fully compatible with Cinema 4D.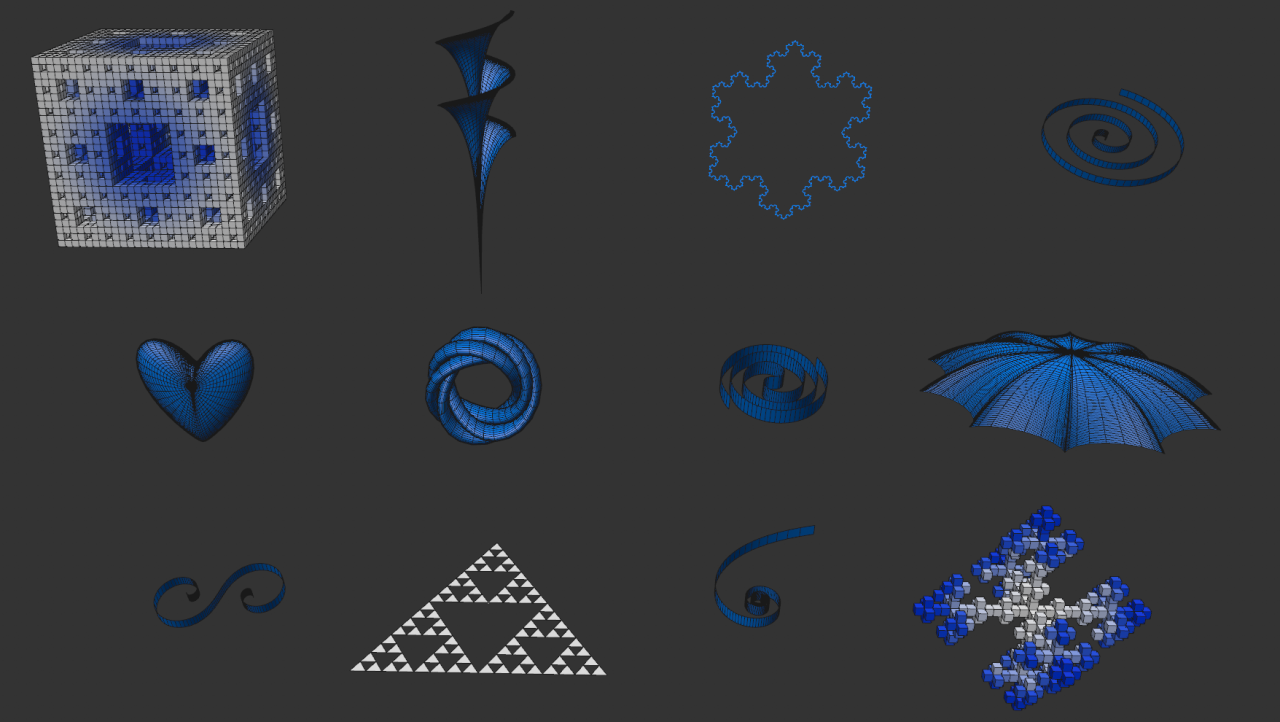 Package contains following 12 primitives:
* Menger sponge
* Mosley snowflake
* Fermat spiral
* Archimedean spiral
* Hyperbolic spiral
* Tan spiral
* Koch curve
* Dini surface
* Braided torus
* Umbrella surface
* Sierpinski triangle
* Taubin heart
Requirements: Cinema version 2023+ is required
About Us
We are a community of passionate 3D artists, hobbyists and professionals. We welcome everyone, and encourage artists of any level willing to share, discuss, learn, and generally contribute positively to the community. If you are a Cinema 4D, Blender, Houdini or Unreal Engine 5 artist then our Core 4D community is the best place to hang out and meet like-minded people!